We are on the mission of making SSB Interview preparation as simple, affordable, and flexible as possible. We believe when we learn in a way we like, we learn a lot faster. That's why we have adopted many new SSB Interview preparation methods, which no conventional coaching institute has. Like Mock Personal Interview, Mock Psychology Test, Spoken English on phone, and medical checkups by retired defense doctors in your city.
We believe in the philosophy of learning by doing and mastering by practicing. Therefore, we have created a platform where all the SSB Interview aspirants can practice for Group Discussions, Group Planning Exercise, and Lecturette that too absolutely free. Because the only dream we cherish at CLEAR SSB is to see you in the uniforms.
We are a team of Retired Services Selection Board (SSB) members. You can read about us more below. There are many other officers who are not working full-time with us, rather following their passion for teaching by working with us as consultants or part-time team members.
Lt Gen Ajai Sahgal has served in Army for 39 years. He retired as Director-General Army Air Defence. Have headed the Army Air Defence College at Gopalpur and Selection Centre Central Bhopal. Had a distinguished military career and awarded AVSM (Ati Vishisht Seva Medal) as well as VSM (Vishisht Seva Medal) for outstanding contributions.
He is an expert Interviewing Officer, trained at the Defence Institute of Psychological Research, New Delhi. He has conducted interviews of more than 2500 officer candidates.
Lt Col Jayakumar from the Regiment of Artillery, retired from the Indian Army in 2004 after Commanding a Light Regiment.  He is an Instructor in Gunnery, with MBA, MS (Psychotherapy and Counselling) and a Diploma in Personality Assessment from the Defence Institute of Psychological Research, New Delhi.
During his service in the armed forces he has been deployed mostly along the Line of Control in bunkers carrying out several Trans Line of Control Operations.  He was one of the pioneer team leaders of High Risk Mission – to establish posts on the Siachen Glacier in 1984.
He was a Member of the Services Selection Board dealing with Psychological Testing for selection of Officer Trainees in the Army, Navy and Air Force.
He has been actively involved in training students for placement.  He has first hand experience Aptitude Testing, conducting and evaluating Group Discussions and Personal Interviews besides training Companies, and Colleges in Leadership, Team Building, Stress Management etc., through Out Bound Experiential Learning Programmes.
He has been a guest speaker on Emotional Intelligence for the "Visionary Leaders in Manufacturing Programme" being conducted "jointly" by IIM Calcutta, IIT Kanpur and IIT Madras.   
Group Testing Officer (GTO)
Lt Col Alok Kumar Das is an alumnus of IIM Indore, an ex-Army officer, and personality assessor on group dynamics (GTO) on leadership qualities. He has 18+ years of leadership experience. He is working with CLEARSSB as a mentor. 
Many more officers working with us as consultants or part-time team members.
Dear Students,
In the current scenario when the "good jobs" are in short in the market, defense forces provide an opportunity to have a job that is not only well paying and respectful but which allows one to serve and contribute towards the growth and security of the nation. Apart from that defense forces allows you to develop diverse skill sets which allows one to be productive lifelong. Increasing awareness, literacy, and population have raised the competition, thus getting into defense forces now requires dedicated and well-planned preparation.

I invite you to be a part of CLEARSSB family and allow us to be a catalyst in your career.
Best wishes
Dr Dilbaag Singh
Ex Assistant Commandant
UGC NET, PhD in Education
I am Saswati Ray…Teaching is my passion, not a profession. With over 15 years of experience, I am adept at motivating students and promoting effective learning by setting clear tasks and challenging but attainable goals. I believe sharing of knowledge is very important for the development of a country. And it's the responsibility of every citizen to inculcate the habit of sharing the knowledge to others who may be eagerly waiting for the same. As I heard I can help someone for learning spoken English, I would like to grab this opportunity …it's not so difficult ..it's only our confidence and practice that makes the difference.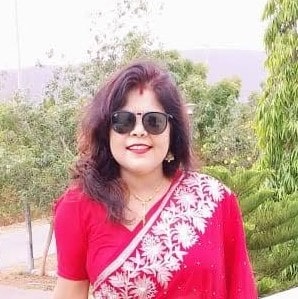 Saroja from Visakhapatnam is a professional teacher cum English trainer who has 20+ years of teaching experience. She teaches English subjects for CBSE students and also teaches spoken English for students and even homemakers. She has worked with different age groups and has gained experience undertaking their psychology and setting her teaching method accordingly.